Ofsted Report
It's official.... Upton Junior School is OUTSTANDING!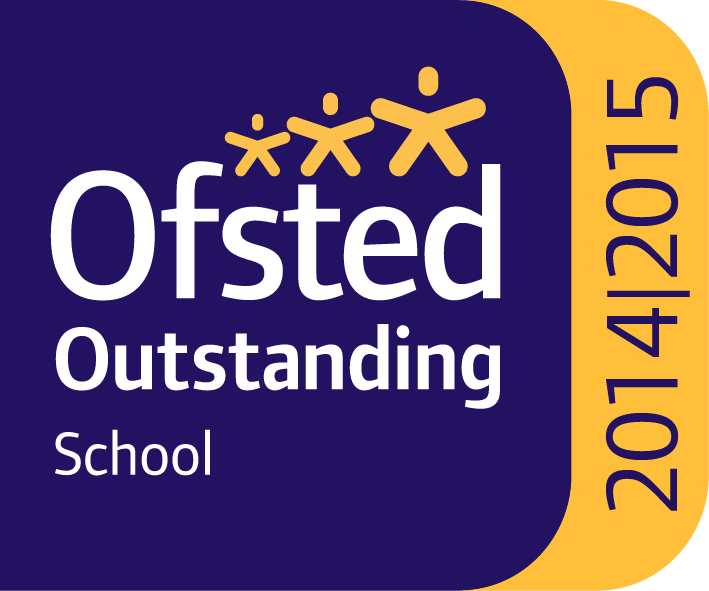 Congratulations and Well Done to the pupils, staff and governors - recognition of the first class educational experience the pupils at Upton experience is richly deserved!
Overall Effectiveness is
OUTSTANDING

Leadership and Management are
OUTSTANDING

Behaviour and Safety of pupils are
OUTSTANDING

Quality of Teaching is
OUTSTANDING

The Achievement of pupils is
OUTSTANDING
Outstanding Upton Celebrates Best Ever Ofsted Inspection
Staff and pupils at Upton Junior School in Broadstairs are celebrating after Ofsted rated their school as "outstanding" for the first time.
Inspectors bestowed high praise on Upton with top ratings right across the board covering all aspects of school life including teaching and learning, behaviour, progress, leadership, and ethos.
The only junior school in Kent to be named 'outstanding', there is a double reason for celebration following Upton's record-breaking SATS scores.
Pupils achieved a 99 per cent pass rate at Level 4 in English, 100 per cent pass rate at Level 4 in Maths, and an average of 75 per cent at Level 5 in both subjects. Upton is also celebrating its highest ever number of boys and girls heading to grammar school at 43 per cent of the Year 6 group.
Head Teacher Michaela Lewis said: "The inspection result is a proud testimony to the dedication, enthusiasm, support, and professionalism of our wonderful school family – pupils, families, staff and governors.
"There was not one instance of negative feedback from any of our children or our parents. They all praised Upton as a safe, challenging and fun place in which to learn.
"Our shared ethos is "one childhood, one chance" and I am proud that Ofsted saw this in action. The inspectors' report clearly reflects that our outstanding performance is not just a snapshot of their visit but the bedrock of our school community, day in, day out.
"This inspection is a brilliant platform for us to move onwards and upwards at Upton, to meet new challenges and to aspire further."
Celebration 'Ofsted success parties' will be held for pupils before the end of term, with a fun day of activities also planned as a huge 'well-done'.
The November inspection saw the school's report move from 'good' to 'outstanding' , after the local authority rated it as outstanding in September.
Key elements of the Ofsted inspection include:
The school runs a broad and exciting curriculum which engages and encourages a love of learning and thirst for knowledge in pupils.

The head teacher and other senior leaders have very high expectations of both staff and pupils. They display a relentless drive for school improvement which has resulted in outstanding teaching and pupils' achievement rising rapidly.

Pupils' achievement is outstanding. By the end of Key Stage 2, pupils reach standards in reading, writing and mathematics which are well above national averages.

Rapid and sustained progress is made by all groups of pupils. This includes disadvantaged pupils, those with disabilities and pupils who have special educational needs, and demonstrates the school's success in promoting equality of opportunity.

Pupils benefit from the many stimulating opportunities which the school provides for their spiritual, moral, social and cultural development.

Teachers prepare lessons with great care and attention to detail, ensuring that pupils are given work at the right level of difficulty. Teachers also make sure that pupils develop the skills and benefit from resources which enable them to improve their work continually.

The pupils' behaviour is outstanding. Pupils are totally engrossed in, and committed to, their learning. They are extremely kind and considerate towards each other and say they enjoy being at school.

Pupils have no concerns about their safety in school, or about bullying.

Teachers' marking of pupils' work is extremely thorough. It ensures that pupils know exactly what to do to improve their work.

The governing body provides strong challenge and support for the school leadership. This has contributed to improvement in all areas of the school since the last inspection.

Since her appointment, the head teacher has established an ethos summed up by the school's motto, 'One childhood, one chance'. This, together with an uncompromising approach to management, has resulted in rapidly improving standards.

The head teacher has established a highly capable senior leadership team, which, through leading by example, has secured significant improvements in achievement and the quality of teaching.

School leaders have a meticulous eye for detail, which has led to a very high standard of provision throughout the school, resulting from measures such as a weekly scrutiny of the quality of work in pupils' books.
Click here to read our 'Letter of Congratulations' sent from Minister of State for Schools