Spring is Here!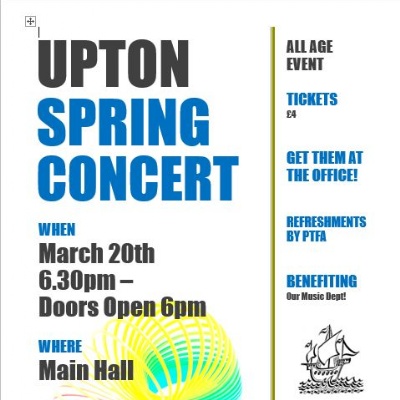 Tickets Now On Sale at the School Office
Our annual Spring Concert is nearly upon us! The office are now taking payment for tickets. The tickets/programmes are currently being printed and will hopefully be distributed soon.
Get them soon. I know they sell fast and we always have a sell out concert. There are some great highlights this year, including a saxophone solo, double bass, the Rock Band, Choir and much, much more!
See you there!
Below is a link to the letter allowing your child to attend, just in case it got lost in transit!