Easter Reading Challenge - Phoebe 5Y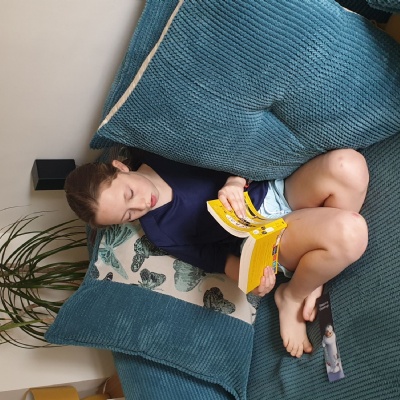 Over half term, the children were asked to send Miss Scarr a picture of them enjoying a good book as well as information about the book. Below is Phoebes' synopsis of her book.
Please My book (what not to do if you turn invisible) is about a girl with bad acne and she lives with her Gran as her Mum died when she was young. Her Mum never got married so she didn't have a Dad. When she accidently over uses her medicine for her acne she turns invisible (it was called Dr Chang skin so clear). After that, strangely most of the dogs and cats on her street had been taken. She finds her dog with school bullies and is made to pay to get it back. I love reading because It makes me feel like I'm attached to a good book and I never want to stop reading them . It also gives me loads of vocabulary I'm unfamiliar with.enter some content for your blog post here.