Year 4 Weekly Update - Friday 25th March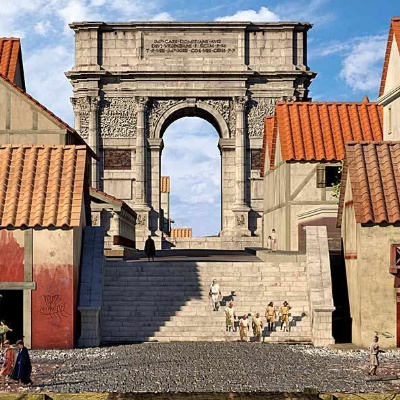 Another brilliant week for year 4!
This week and Upcoming learning:
Maths:
This week the children have been exploring fractions and how to convert them into decimals. They have been focussing on tenths and hundredths.
English:
This week the children have been finishing their text 'Romans on the Rampage'. They have also enjoyed reading Romulus and Remus and recounting the story from the perspective of Romulus or the shepherd that found them.
UBBC:
Children have been learning about local Roman history and the importance of Richborough during the Roman times. They have enjoyed exploring the site virtually and understanding how Thanet used to an island.
Home Learning:
The character of the wolf, who finds and cares for Romulus and Remus, has fascinated people for thousands of years. Let's imagine now that a different creature found them. What animal could it be? It might even be a mythical creature, or one you have made up! Draw a picture and write a description.
Weekly reminders:
Trip on Monday (4B and 4G) or Tuesday (4R and 4Y).
Monday: 4R and 4Y PE kits.
Tuesday: 4B and 4G PE kits.
Thursday: 4B and 4G swimming and Easter Egg hunt after school (£2 per child, tickets on EduSpot)
No after school sports or music clubs this week.