First week back for 5Y!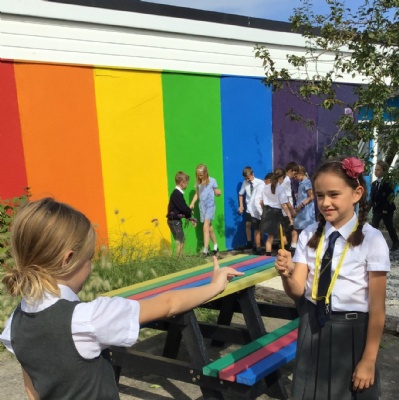 5Y have had a fantastic first week at school and it's great to be back! We've had a fun and busy week. In English, we've started a new text - There's A Boy In The Girl's Bathroom - and this book has already generated many interesting discussions. In maths, we've been learning about place value and rounding, finishing the week with a series of rounding games which got incredibly competitive and were a lot of fun. In the afternoons this week, 5Y have been looking at anxiety, peer pressure and strategies for resisting peer pressure and used drama to explore different strategies.
We finished the week in spectacular style! The Upton Colour Run was immense fun and a great way to start the year!