5B's Animal Models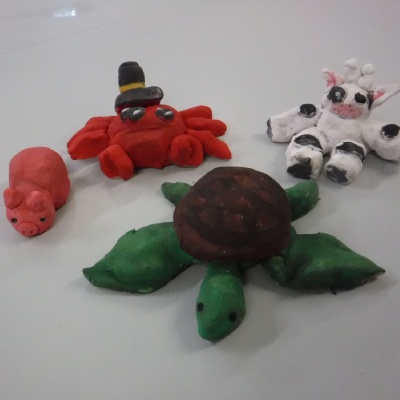 This week, we made small animal models using salt dough. This linked to our English text, 'There's a Boy in the Girls' Bathroom', where the main character, Bradley, plays with his toy animals to help him express his feelings.
On Wednesday, the children made the salt dough from scratch and then shaped their model. On Thursday, they painted the models and added extra detail to them.
The models were absolutely fabulous and the children worked extremely hard making them. The bold colours that they were painted in made them look even more amazing.
Well done 5B!
Please enter some content for your blog post here.