3B goes back to the Stone Age!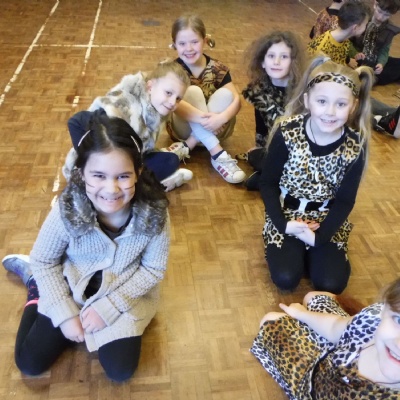 WOW, what a day! All this time travelling is tiring work!
On Monday the year 3 corridor wasn't filled with our normal Upton children! Oh no, our little Uptonians had transformed into mini Stone Age people!
We had an excellent day! We took part in drama activities with Ian from KIC theatre where we had to adopt the role of a character and scavenge for food. We also had a workshop, led by Ges, from the Trust of Thanet Archeology where we got to see real Stone Age relics!
We ended our day making fossils out of plasticine and plater of paris; this was a very messy job but great fun!
What an exhausting day!