3Y Stone Age Shelters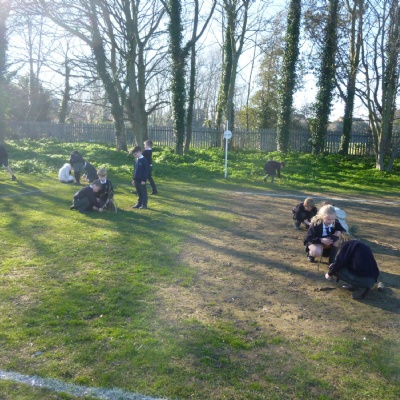 On Tuesday we had another day devoted to our topic. We were thinking about how Stone Age people kept warm and how we keep warm today. We carried out an investigation into insulation. The class enjoyed thinking like scientists, reading thermometers and recording the ir readings every five minutes. We had some surprising results which made us all think.
After learning about Stone Age shelters the children had a fantastic afternoon constructing their own in the school field using sticks, stones and leaves.