What lives in the rainforest?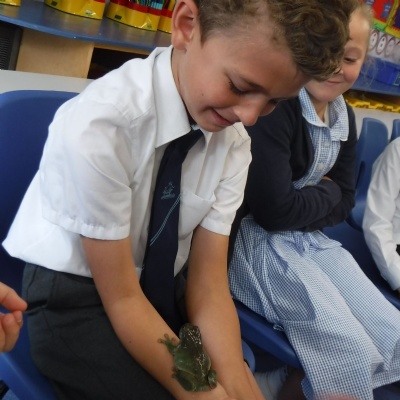 3B spent the morning with some very interesting visitors; slimy, scaly and....just weird!
We had an incredible time when Phil from Jaws and Claws visited us. He brought some of his very special friends with him and introduced us. We met: hissing cockroaches, a giant African land snail, Lucy the Colombian rainbow boa constrictor, Buster and Elvis the tree frogs, as well as a brand new gecko! They were fascinating and we learnt so much about each different animal. We could hold, stroke or just wave at the animals if we were feeling nervous. Mrs Pellett ended up with Lucy around her neck and Buster the frog ended up of the top of Mrs Bakers head! What an amazing morning!