Our trip to the beach!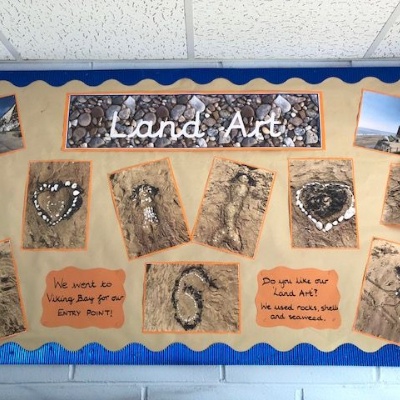 For our Rocks and Soils topic entry point, we went to Louisa Bay and Viking Bay!
We had a fabulous time in the sun! At Louisa Bay we looked at the chalk cliffs and learnt more about their formation. We spotted the flint lines in the cliff face and made a sketch of what we could see, developing our observational drawing skills.
Afterwards, we walked round to Viking Bay and went on to the sand. We used what we could find in the natural environment to create land art. We used rocks, pebbles, sticks, seaweed and shells.
We had an incredible time and were back just in time for lunch; what a perfect morning!