Diversity Week!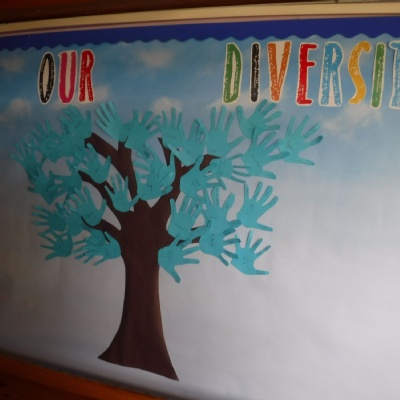 OUR DIVERSITY IS OUR STRENGTH!
This week we have been learning about the importance of diversity and valuing our differences; after all, it is our differences that make us special and unique!
We had a special day on Tuesday where we completed a carousel of activities with the different year 3 teachers. We made 'happy trees' for our cold corridor display, learnt a Bollywood dance, sang This Is Me and made posters about inspirational quotes!
We have had a fabulous week and can't wait to share our learning with our adults!