The butterflies have emerged...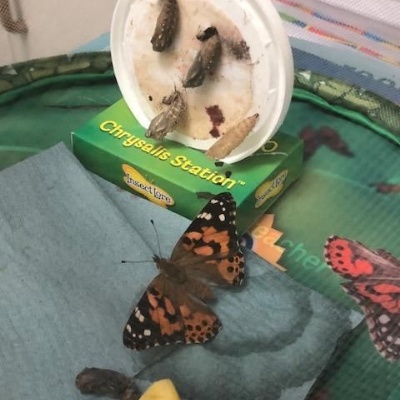 What a remarkable transformation!
As we arrived in school this morning, 2 of our butterflies had emerged from their sleeping bags (chrysalis) and what a sight they were!
Last Wednesday our caterpillars started to cocoon and we have been waiting patiently for a week to see our butterflies in all their glory. They certainly didn't disappoint. So far we have 2 beautiful painted lady butterflies and are hoping for the others to appear very soon. Once they have all dried out and have flexed their wings, we will release them in to the wild!