Quacking good news!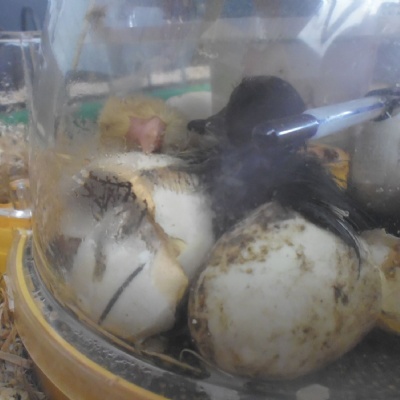 Eggcelent news - throughout the day, 3 of our ducklings have made their way out of their shells. Table by table, we all observed our new arrivals. We even got to see them hatching out of their shells! They are very cute! We have 5 yellow ducklings and one Black European Indian duckling. We are awaiting the arrival of the rest of our ducks.
Shortly, they will dry off and turn fluffy. We have to leave them in their incubator for 6-24 hours before we introduce them to their new environment.
We can't wait to touch them!