Stunning Start - Viking Bay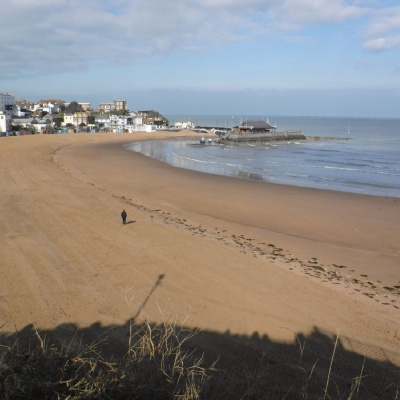 A trip to the beach to kick off our new topic - Habitats and the Environment.
On Wednesday, 4R headed off to Viking Bay to explore the beach and the surrounding areas. Whilst we were there, we looked out over the sea to the nearby wind farm. Unfortunately, it was rather hazy on the horizon and so it was difficult to make out the wind turbines, however, it was slightly clearer if we squinted!
We looked high and low for different types of natural habitats and the children drew the different ones they found. We then made our way down onto the sand. We looked out onto the sea and the children sketched what they could see. Before we left, there was some time to explore the rocks and try to identify any creatures listed on our sheets. We saw mermaid's purses, crabs and lots of seaweed. We even saw a water volcano!
Back at school, we used the sketches we had drawn to produce a watercolour painting in the style of J.M.W. Turner.