Christmas is near!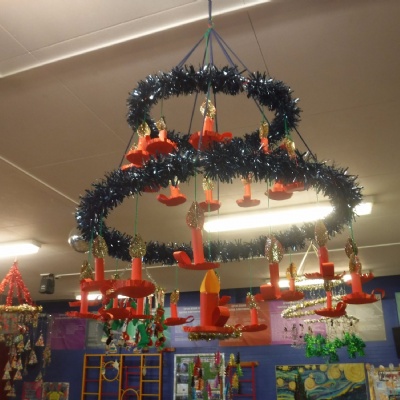 4Y go crackers for Christmas!
Recently, 4Y have finished their winter corridor display. Not only have they created beautiful snowflakes for the display, there is now the addition of snowmen with their faces on!
The Upton hall also looks fantastic as every class has contributed with a Christmas hoop; created by the children. 4Y has the centre spot with their beautiful hand-made candles complete with glittery flames! The children worked really hard to create this and did a fantastic job.
Now we spend our spare time preparing for the Christmas show ready for the parents to see next week! We can't wait!