5G & 5B dancing their way to understanding the effect of exercise on the heart!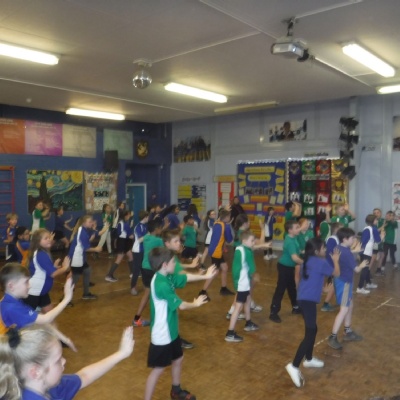 5G and 5B explore the effect of exercise on the heart by Mrs Ballen taking the children through her favourite dance moves!
The children today learnt about the effect of exercise on their hearts, taking them from their standing heart rate, through to raising their heart rates by completing some vigorous dance moves (some of Mrs Ballen's favourites). Then finally to slower dances to bring their heart rate back down. Some amazing dancing from Mrs Ballen and the children - see the photos below. The children also discovered why their heart rates increased because of exercise. Videos to follow.