Fabulous Fractions in Year 5!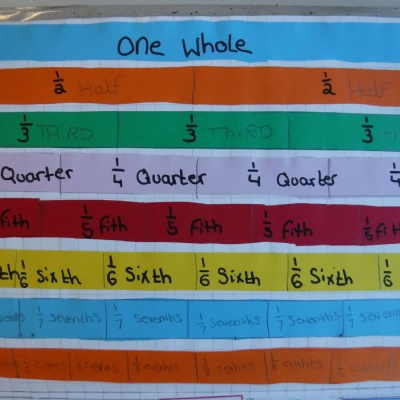 Children consume a feast of fantastic fractions this term!
Term 3 has been all about fractions for the maths groups of Mrs Budge, Mrs Ballen, Mrs Sedgewick and Miss Wotmough! We have investigated fractions by making our own 'fraction walls' by both folding and measuring strips of paper. We have met the whole 'fraction family' (consisting of 'proper', 'improper' and 'mixed number'), and have learnt how to convert fractions, firstly by manipulating unifix cubes (the 'concrete'), then by drawing bar models (the pictorial), finally onto using abstract, written methods. These skills have then been used to order, compare, add and subtract different fractions.