COMPUTING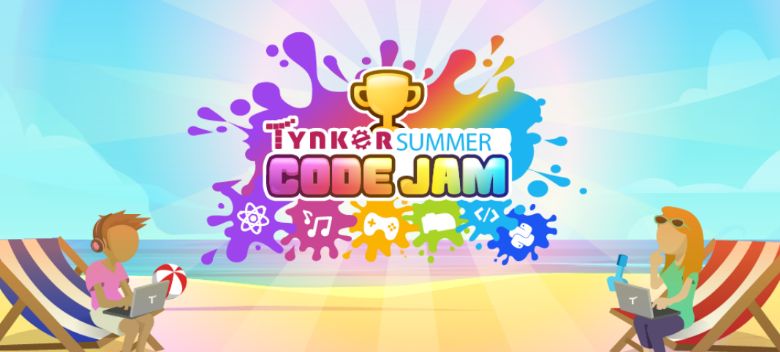 YOU WILL NEED TO SETUP A NEW ACCOUNT
DO NOT TRY TO USE THE SCHOOL'S ACCOUNT

CLICK HERE FOR ALL THE DETAILS
TYNKER SUMMER CODE JAM!
Summer's here and so is the hottest coding competition of the year. This time around, our Summer Code Jam features MORE of everything — more fun, more prizes, and more opportunities to win. Just show off your coding skills for the chance to win up to $10,000 in prizes! Want to hear the best part? Anyone with a free Tynker account can get in on the action, even beginners. So be sure to tell all your friends and fellow coders!
The Competition takes place from June 15th to August 9th
Tynker Summer Code Jam is a skill-based coding competition featuring 8 weeks of exciting challenges to keep young minds sharp over the summer. And, yes, it's FREE. Participants just need to be connected to a parent account to be eligible to win a prize!
Did someone say PRIZES?
The Grand Prize Winner will receive a $2,000 (USD) check from Tynker.
The Second Prize Winner will receive a $1,000 (USD) check from Tynker.
The Third Prize Winner will receive a $500 (USD) check from Tynker.
To win one of the 3 overall cash prizes participants must complete all 8 challenges by August 9, 2020.
Some people are having problems with accessing the site - "session time out" error.


I have asked Tynker technical support…. I received this over the weekend:

Please have them try the following
1. Are they using Chrome? (recommended)
2. Please clear cache and cookies in settings.

https://support.google.com/accounts/answer/32050?co=GENIE.Platform%3DDesktop&hl=en

3. Please go to chrome://settings/help and double check that Chrome is at it's latest version.