Cultural Capital
Cultural Capital at Upton Junior School
Our understanding of 'knowledge and cultural capital' is derived from the following wording in the national curriculum: 'It is the essential knowledge that pupils need to be educated citizens, introducing them to the best that has been thought and said and helping to engender an appreciation of human creativity and achievement.'
A key aim of Cultural Capital is to expose children to cultural experiences and background knowledge that will equip them with cultural knowledge to propel them further in their education, careers and social development.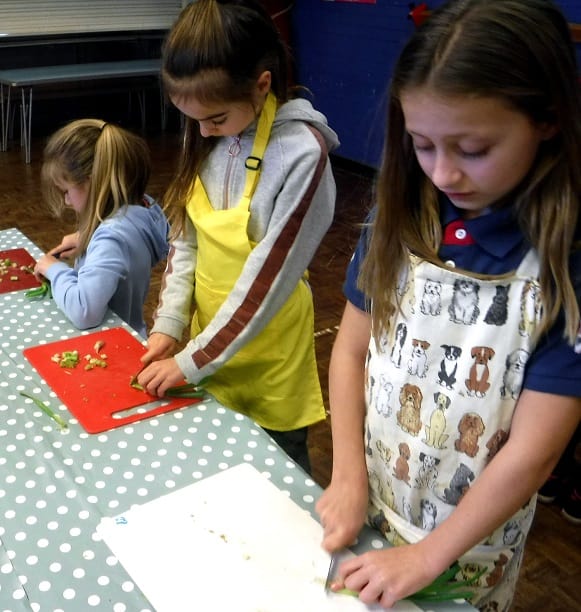 It is thought that children from low-income backgrounds benefit the most as "the accumulation of cultural capital – the acquisition of knowledge – is the key to social mobility". However, Cultural Capital is beneficial to all pupils.
Socio-economic factors within the country can limit the options of some families to provide cultural opportunities for their children. We believe, therefore, that schools play a massive role in ensuring access to all.
Across the curriculum we plan explicitly for Cultural Capital opportunities and some examples this can be found below:
Subject

Examples of Cultural Capital Opportunities at Upton Include:

English

Reading is the main vehicle through which pupils will discover essential knowledge. Reading is the driving force behind our curriculum and promoted at every opportunity.

The opportunity to perform through drama, whether this be performing to parents or speeches or class drama

Exposure to high quality texts that promote cultural and moral learning. Our texts are intentionally chosen because of their moral or cultural content and feature texts by authors of differing gender and ethnicity.

Maths

Maths is full of essential knowledge. From using money, telling the time and knowing about shapes, to how to add and subtract, multiply and divide. Using real-life problems is an excellent way to show pupils the validity of their maths knowledge

Science

The National Curriculum includes a wealth of Science Cultural Capital, including understanding about humans and plants, life cycles, light, sound and forces space and electricity. We also ensure that this knowledge is supplemented by the opportunity for pupils to prove this for themselves wherever possible. To investigate, to see things first-hand, to find out for themselves…

Art

In Art, pupils learning about a range of well-known artists and study their work and their lives. In addition, we organise a number of art competitions and projects that allow children to develop their art skills. To promote Art opportunity further we link with a local art club to host onsite activities.

DT

The opportunity to saw, cut, mould, join, etc. is something that many children are unable to access at home. By ensuring we have both the tools and the opportunity at school, all our children can learn these practical life skills from an early age. In addition, in every year group pupils have the opportunity to cook and prepare food, again something we consider to be essential knowledge.

PE

We view swimming as essential knowledge, as a life skill, and have worked hard to maintain a swimming pool onsite so that every year group has swimming lessons every week.

Within PE, pupils have the opportunity to experience a multitude of differing sports through weekly lessons. We run a minimum of 10 after-school sports clubs each week and 30 across the year.

The school hosts huge multi-school events onsite to allow pupils the opportunity to compete for the school without the barriers of travel.

Computing and ICT

As we move into an increasingly technological future, knowledge of computing and ICT becomes ever more essential. Aside from the opportunity to learn coding and programming processes, essential knowledge includes the ability to stay safe online. We have an extensive e-safety programme that teaches pupils these skills as part of our Personal Development Curriculum.

In addition, computers are key to pupils discovering essential knowledge for themselves and so significant school spending ensures that we have an up-to-date computer room and a set of laptops and iPads for each year group.

Music

Within Music, every year all pupils have music lessons through which they learn to play an instrument: recorders, ukulele, violin and keyboards, and learn to understand musical notation.

Pupils take part in weekly singing assemblies to have opportunity to sing as a larger group

The school operates a choir who perform at local events, a Singing Club who travel to London to perform and a multitude of differing opportunities for instrumental tuition.

In addition, pupils learn about different types of music from differing cultural backgrounds and the music of differing composers. See our Music Cultural Capital document

The school has been awarded the Music Mark for the quality of our Music provision

Geography

In Geography, Cultural Capital can be gained from the study of differing cultures and backgrounds both internationally and locally.

Opportunity to read maps and learn orienteering skills

Knowledge of local and international landmarks -where they are and why they have been erected.

Learning about differing aspects of countries that link to nature, be that Earthquake drills in Japan, understanding how the water cycle works, what biomes are and where to find them in the world or opening their eyes to the amount of light pollution.

History

History is full of cultural capital opportunities and essential knowledge. Our history curriculum mirrors the National Curriculum in studying ancient history and cultures but also adds aspects we feel pupils should know about – an appreciation of human achievement and creativity. The Wright Brothers, the first man and woman to climb Everest, the first man and woman on the moon. Thomas Edison, Charles Darwin, Rosa Parks etc Please see our Curriculum Planner for further information .

Other examples of opportunities for Cultural Capital in history include:

Pupils investigating their own family tree
The origins of internationally important events still running today, such as the Olympics
Historical figures or events linked to our locality: Thomas Beckett, St Augustine, Thomas Crampton and Charles Dickens, wartime defences, etc.
Learning about endangered creatures and human impact on nature across history
Learning about internationally relevant discussions including the History of Global Warming
Working with sources to ensure that children have the essential knowledge to make informed judgments for themselves.

MFL

Within MFL we link to the languages of children in the school through our Language of the Term and Assemblies to ensure Cultural Capital is relevant. We also promote knowledge of differing cultures through our links with the local English Language School and Immersion projects

RE

RE is an excellent opportunity for pupils to experience the diversity that exists within different cultures. It is important for children to understand that these different cultures exist inside their own countries, inside their own schools, and should be celebrated. At Upton we study differing religions in RE lessons and celebrate diversity within our assemblies

PSHE

PSHE is rich in cultural opportunities as pupils investigate the world and people around them with aim of understanding themselves and others. This is essential knowledge for pupils as they need the skills to interact within society.

Our Locality

It is exceptionally important for children to recognise the culture in their own locality, because it is more relevant to them. Town trial, local visits and trips, inviting visitors in, involving in the community, all take place. See our 'Curriculum Planner' for further details.

Extra-Curricular Opportunities

Rich, extra-curricular opportunities provide plentiful opportunity for cultural capital and can 'bring it to life' for pupils. These can take the form of visitors to the school, such as Warden O'Sullivan, Fizz Pop Science, Jaws and Claws, the astrodome, Thanet Archeological society etc; or trips out to visit Dover Museum, Greenwich Observatory, the Ramsgate Wartime tunnels etc, or additional clubs in sports, music, art, debate, eco-warriors, etc . Sometimes the experience itself is important, such as the Upton Colour Run.

Please see our 'Curriculum Planner' for details

Assemblies

Our assemblies are an opportunity for the whole school to come together and learn about essential aspects. For a full list of our assemblies please see our 'Curriculum Planner'

OAA

The opportunity to experience OAA events is particularly difficult for disadvantaged pupils because of the cost involved and traveling required. Each year group has an OAA focus and the school tries to include all pupils who want to take part.

Year 3: Climbing Wall

Year 4: Overnight OAA Residential

Year 5: Sailing

Year 6: Week-Long Residential