Exciting English Opportunities
Do you have a creative writing flair? Do you love to read? If so, access our Exciting English Opportunities to win prizes!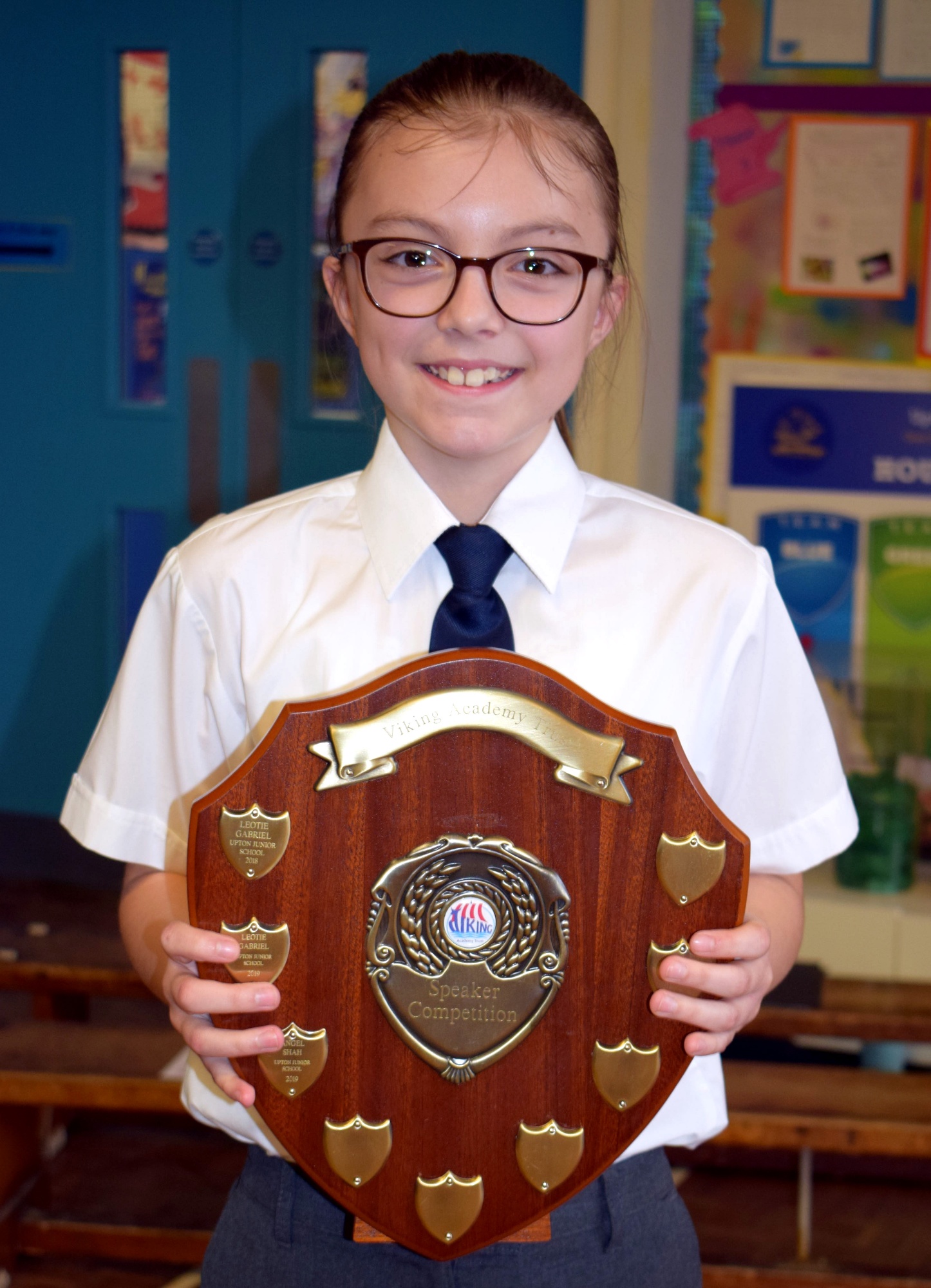 One of the exciting opportunities we run is a Trust wide Speaker Competition. This year, the title was: Climate Change - a World in Crisis. Children took part in class heats, then year group heats and finally a school final to find the Upton Champions. These were: Donna (Y4), Rebeka (Y5) and Max and Angel both from year 6. These children then went on to compete in the Trust final where children from across the trust spoke passionately about the issue. Well done to Rebeka in year 5 from Upton who won the entire competition.