Home Learning Timetable
Please find below timetables for each year group.
Please note that these timetables are only an idea as to when you should take part in the learning. We appreciate that due to work commitments that your child's learning may need to take place at different times throughout the day.
Year 3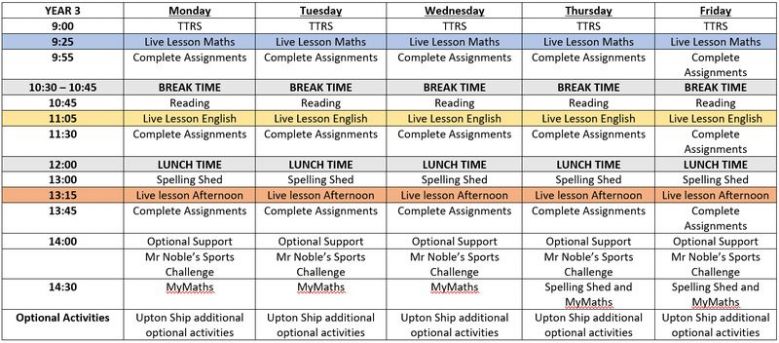 Year 4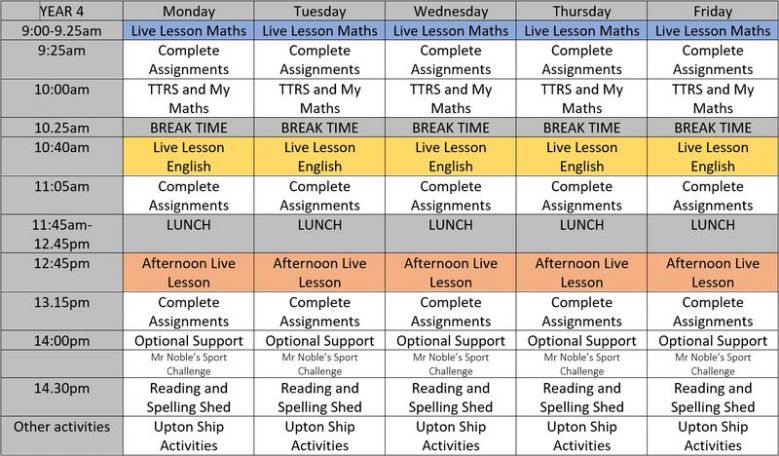 Year 5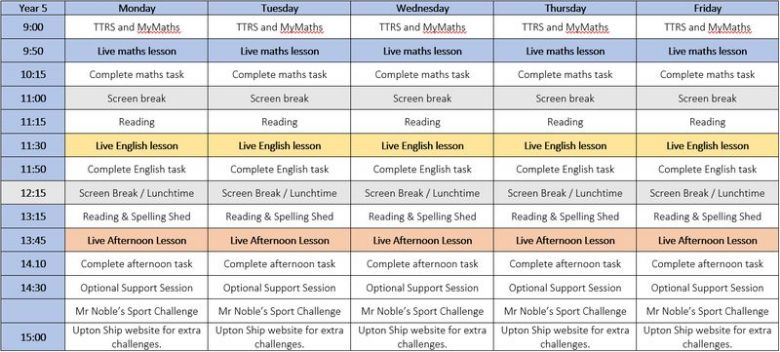 Year 6