Year 5 Maths Working Wall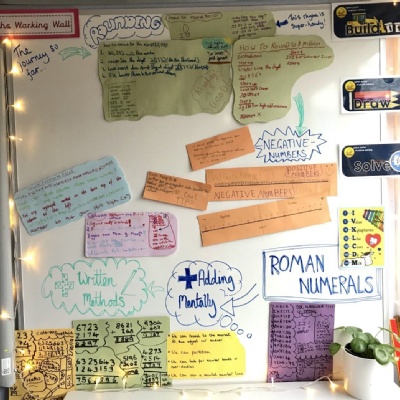 Marvellous Maths Working Walls are a Massive Hit!
The Upton children are benefiting from using the very walls that surround them as a continually evolving learning-resource. Each classroom now has a giant white board dedicated to maths, which is used to show workings, calculation rules and other tricks and tips; many of which are created by the children themselves. This then is added to, as we explore the different maths strands. The children are taking great pride in their maths masterpieces!