Cave Paintings!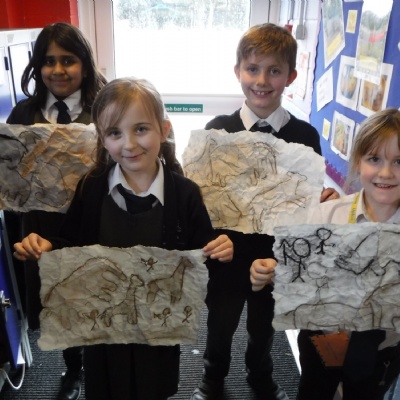 This afternoon we got messy with pastels creating our own cave paintings!
We learnt about how people in the Stone Age told stories through cave paintings and used natural pigments to create the colours. We learnt different techniques with the pastels to give different effects on the page and then told our story through pictures.
It was great fun, although a little messy!