Angles Fun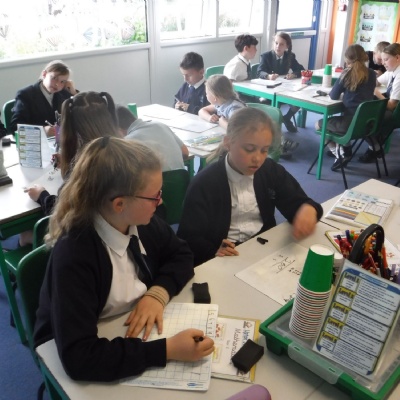 Mr Kettle's maths group gets to grip with tricky angles!
This week, in Mr Kettle's maths group, we have been discovering how to get to grips with tricky angles. How to work out missing angles without using a protractor!
See below for some examples of the questions the children have been successfully challenging themselves with.