Christmas Stained Glass Windows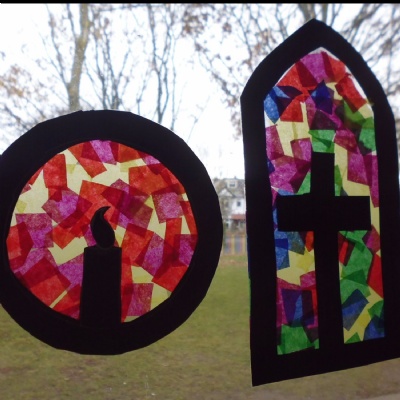 6B have been making stained glass windows, ready for our Christmas Hoop to be hung in the hall.
6B had a lot of fun creating their tissue paper stained glass windows ready for their Christmas Hoop in the hall.
They look fantastic hanging from the cieling in the hall, with the light shining through. Next time you are in the hall, look up - can you see yours?