This week in 6R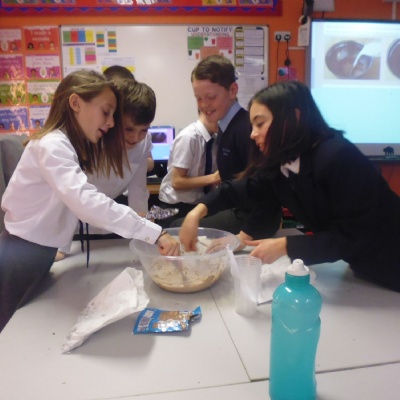 We have had a great week in 6R! Using The BFG as our inspiration, we have been focusing on instructional writing in literacy, writing our own recipes for a Roald Dahl inspired Frobscottle. The recipes were creative to say the least: ranging from the ridiculously sweet & sugary to the downright revolting. As an end of the week treat, 6R got the opportunity to try making their own Worm Mud Pot recipe, using chocolate angel delight, Oreo biscuits and gummy worms. Needless to say, this was a very popular lesson.
In topic, we have been learning about the human body; this week focusing on the circulatory system. After using felt pens to create a circulatory system T-shirt, 6R got the opportunity to watch the dissection of a real pigs heart, helping make their learning more real and engaging.
6R have had a great week all round and can't wait to see what surprises next week brings!