What's on next week @Upton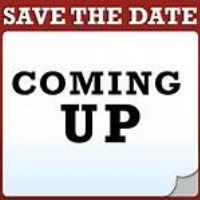 Please click this link to access our weekly feature 'What's on next week @Upton?'
Don't forget to come along to our SOS Pool Upton Fayre tomorrow - 10am to 3 pm!
What's on next week @Upton?
Monday 15th June: Choir at the Bandstand
Monday 15th June: Wattignies pen-pals visiting our Year 6 pupils
Monday 15th June: PESE Meeting for Year 5 parents: 6 pm in hall
Tuesday 16th June: Rock Band at the Bandstand
Tuesday 16th June: Year 5 Kent Test appointments are available
Wednesday 17th June: Year 5 Bugs workshop
Wednesday 17th June: Lower School Picnic: 12:15 pm
Thursday 18th June: 4R Class Assembly: 9:00 am
Thursday 18th June: Year 6 Lifeguards talk in hall
Thursday 18th June: Lower School Picnic: 12:15 pm
Friday 19th June: Years 4 & 5 Football Festival
Friday 19th June: Year 5 Lifeguard talk in hall
Friday 19th June: 'Summer Taster' menu provided by Caterlink
Saturday 20th June: Upton cross-country
Have a lovely weekend when you get there!