Upton Speaking Challenge 2018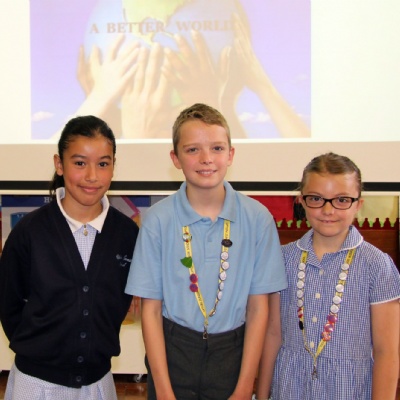 Click for the full news story........
NEWS FROM UPTON SCHOOL
Pupils' Passionate Public Speaking Challenge
For The Better Of The World, We Should Change…was the thought-provoking and challenging theme for a public speaking competition that really exercised the minds of Upton School pupils.
After a range of heats, each year group selected two speakers to take to the stage in front of the whole school to present their own particular thoughts on what they would do if they had global control.
A series of eight informative, well-researched, passionate speeches looked at a diverse range of issues including the environment, sea pollution, deforestation, homelessness, the poaching of animal ivory, and being judgemental and stereotypes.
The speakers used screen presentations and graphics to back up their topics which were judged on content and ideas, clarity, expression and audience engagement.
Judges gave feedback and after making their selections congratulated every participant for the way they put across their speeches.
Head of School Darci Arthur praised all the competitors. She said: "Standing up and making a presentation in front of hundreds of people is not easy. I think all our speakers did a splendid job."
Three pupils were selected to go through to represent Upton at the public speaking finals that is being run with the other members of the Viking Academy Trust - Chilton Primary and Ramsgate Arts Primary - later in the summer term.
The three pupils representing Upton are Rebecca from Year 3 who spoke about sea pollution; Leoti from Year 5 who talked about homelessness; and Gregor from Year 6 who discussed the problems caused by deforestation.
The judges were Upton chair of governors Robin Curtis, Upton business manager Claire Winter, and journalist Peter Barnett.
The judges said: "It was clear that a lot of research and effort had gone into all of the presentations, which were of a very high standard and which were informative and thought-provoking."