Open Day for September 2020 - Wednesday 4th December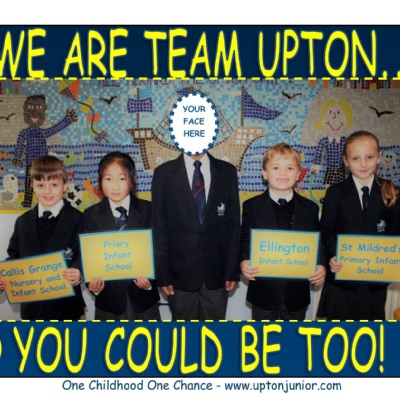 Let your friends and family know.....
Our Open Day will take place on Wednesday 4th December, if you have a child in Year 2 come along and see our wonderful school and learn more about Team Upton! Don't forget if you have friends or family with Year 2 children they are welcome to come along,
We will be running 3 sessions:
10:00 am
1:30 pm
6:00 pm
You and your Year 2 child are welcome to come along to any of these sessions. They will be able to take part in a treasure hunt around the school collecting stickers to learn about our Core Values and each child will get an Upton pencil and medal!