Mrs Lewis and the Brighton Marathon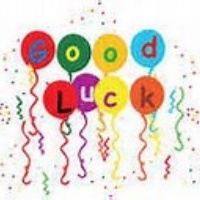 Mrs Lewis to run the Brighton Marathon.
Please click the link for details.
Our wonderful Mrs Lewis is on her way to Brighton this weekend to take part in the Marathon for Breast Cancer Care, a charity close to the heart of Upton staff. Please give her good luck cheer if you see her on the gate.
A message from Mrs Lewis:
Weather looks set to be 'good running weather' - Goldilocks: Not too hot, not too cold!!
Think of me when you wake up and have a lazy day on Sunday; the marathon starts at 9:15am and for me - will last somewhere between 4 hours (extreme wishful thinking) and 4.5 hours (would be slower than last year, but at least I would have finished!!)
If you want to sponsor me and make a donation to my Breast Cancer Care 'Just Giving Page'... Please follow the link...http://www.justgiving.com/MICHAELA-LEWIS2 .​