Summer Fair - Thursday 21st July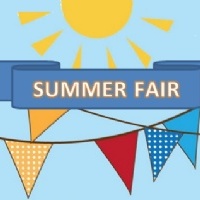 We are pleased to announce this year's Summer Fair! Hope to see you all there!
This year's Summer Fair will be on Thursday 21st July - 1:30pm till 3:00pm. We are combining this year's event with our 'End of Year Celebration Picnic' to ensure as many children and families can enjoy the event together. Donations for raffle or the tombola prizes would be gladly accepted via the school office from now onwards.