Creative Easter fun at Upton Junior School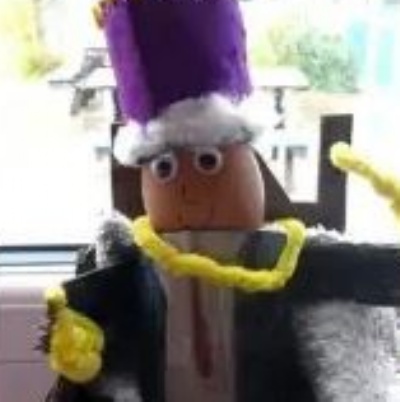 Easter fun at Upton
Upton Juniors showed their creativity when Year 3 children dreamed up entries for their Easter competitions.
Weird, wonderful, imaginative and original ideas creating a cracking line up for the specially-decorated hard-boiled eggs.


These included a king in his crown and robes on his throne (possibly King Charles III), an octopus on the seabed, an alien planet landscape, ninja bunnies and two beautiful dancers.
The challenge to design, create and wear your own Easter hat in a parade of headgear in the main hall also produced a range of strong ideas, with popular decorations including the traditional fluffy chicks, spring flowers, a giant rabbit face and an eggbox hat.

Head of Year 3 Lauren Watmough said: "We paraded our bonnets in the hall to some music and then had to decide on a winner from each class and an overall winner for both competitions. This was exceptionally difficult.
"All of the children who entered did such a fantastic job. It was a great opportunity to have some fun and be really creative."

Head of School Darci Arthur added: "As well as celebrating the religious festival of Easter and respecting what it means to people around the world, our children also had a lot of fun being creative with their hats and decorated eggs. There were some fantastic ideas on display and it was a lovely end to a busy term."