Weekly Update 25/03/2022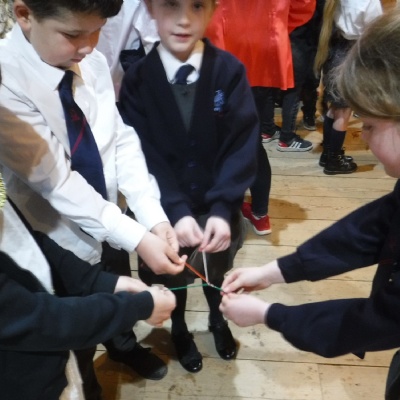 n English this week, Year 3 have been writing a fact file about Ancient Egyptian gods and goddesses.
In Maths this week, we have finished looking at fractions.
In UBBC, we have been learning more about light and how to keep our eyes safe from the sun. We also went on our fantastic trip to Kent Life. We learned about Ancient Egyptian fashion, lifestyle, food and entertainment; as well as rope making, the pyramids and mummification.
Next week:
In UBBC, year 3 will be learning more about light and shadows as we finish our Egypt topic.
In Maths, we will be recapping some addition, subtraction and multiplication.
In English, we will be reading and writing poetry.
Key reminders and messages:
Monday 28th March - Parent teacher consultations 3.30pm-6pm
3B and 3G will be swimming on Monday this week not Thursday.
Year 3 will be holding an Easter bonnet and a decorated boiled egg competition next week.
If your child would like to enter these competitions, please send them in with their bonnet/egg ready for Monday.
Prizes will be awarded for the most imaginative and creative bonnets/eggs!