Lunchtime Dilemma Maths Session!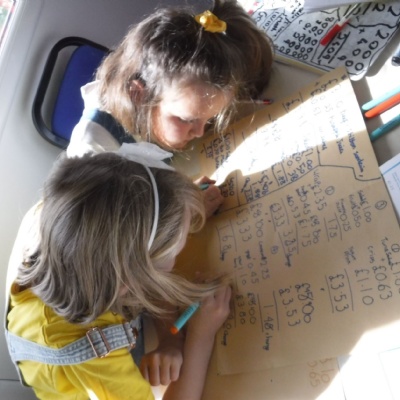 Mrs Budge's Maths Group Explore Real-life Maths Dilemmas!
Ever considered what the cheapest lunch was that you could afford? And what your change would be from your £5.00? Mrs Budge's Maths group explored the multiple options today when having to calculate the costs of different lunchtime menu combinations (each consisting of a main meal, a snack and a drink), as well as working out the change from their £5.00 spending money. We also had to consider what was the most expensive combination of three items, and what was the cheapest. Their GPQ involved working out the difference between the two amounts of change they would get from their £5.00 spending money. The children's focus was brilliant, and after thinking about food all session, we all left the room hungry for a well-earned lunch!