5G Term 2, week 1 - Longboats!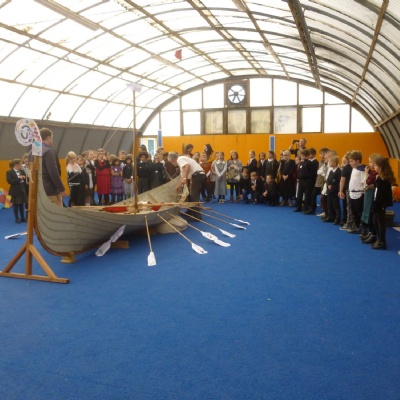 What a busy first week back! We've made long boats big and small, worked on some challenging maths investigations, and had some excellent discussions around peer and media pressure during our personal development day on Tuesday. The children have worked particularly well during our Viking longboat sessions, building all the parts they needed to create a scale model longboat.
As the weather is starting to turn, please ensure your children are coming to school with appropriate clothing – coats, hats etc.
I am still hoping for a few more entries for our reading pictures to go around our book shelf, please take a picture of your child reading in an unusual place! The winner will receive a prize.
As always, if you have any questions, please do not hesitate to email me.