Easter Reading Challenge and Story Jar: Freddie Year 3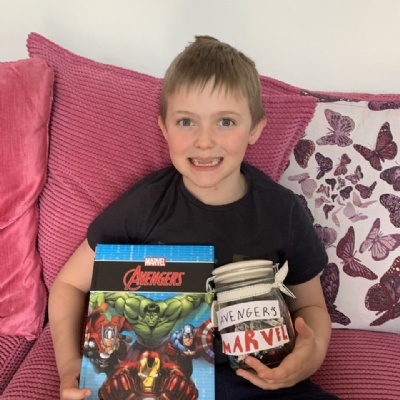 Freddie sent me a wonderful picture of his story jar based on The Avengers (see above). Below, is what he told me about the book he is currently reading.
I am reading Dog man. It is very funny. I enjoy reading it in bed it has something called flip o rama . I also like captain underpants . They are both by the same author called Dav Pilkey. To see a picture of Freddie reading his book look below.