Easter Reading Challenge - Jude Year 4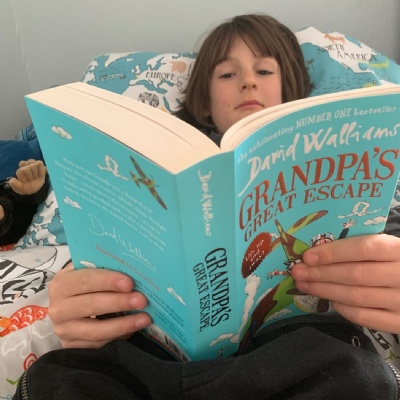 I am reading "Grandpa's Great Escape" by David Walliams. It's about a boy whose Grandpa was an RAF fighter pilot in World War II but he's being moved to an old folks home called Twilight Towers. The boy went to the local newsagents and the newsagent said "the only way out of there is in a coffin" So the Grandpa escapes with help from his grandson. They took a Spitfire plane from the War Museum and flew away. Sadly they were being chased, the boy parachuted out and Grandpa was never seen again, they assume he was dead. I like this book because I've learned lots about World War II. I've seen the movie as well. David Walliams is my favourite author at the minute.
Please enter some content for your blog post here.