Easter Reading Challenge - Rebeka - Year 5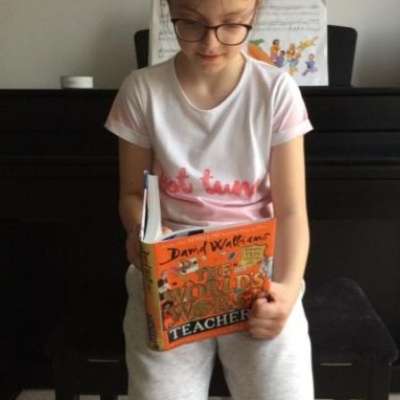 Rebeka has been reading The World's Worst Teachers by David Walliams below she has written about it.
The World's Worst Teachers
I really enjoy this book because it makes me laugh.
I also like this book because it has lots of interesting vocabulary for me to learn. ( I Learnt about plot twists).
My favourite story in the book was Mr Phobe's fear.
This story was about a teacher named Mr Phobe and he had a fear of children. The story takes you back years ago when he just started teaching. His first class kept playing naughty tricks on him! The story finishes with Mr Phobe hiding behind his paperwork in his headteachers office.