Reading in the Sunshine - Lilly - Year 6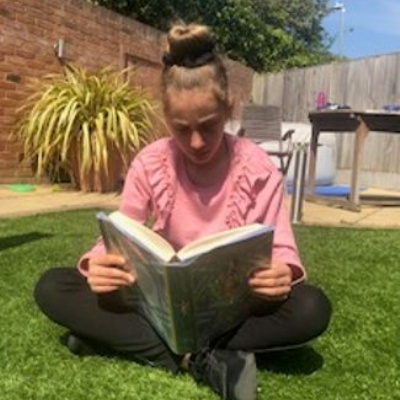 Lilly has been enjoying her reading at home.
Dancing the Charleston by Jacqueline Wilson
I really liked this book because I felt connected to the main character, when ever she felt sad or angry I felt that to! The book was about a young girl who thought that her mum was dead but actually her mum which called herself her aunt pretended because she got married to a rich man and his mum did not like her and when she was pregnant she said pretend to be her aunt and do not tell any one. 'her friends' which were actually cousins took her out for a fun day they bumped into her enemy who was her cousin and he told her the secret!