Rainbow Reading - Lydia - year 3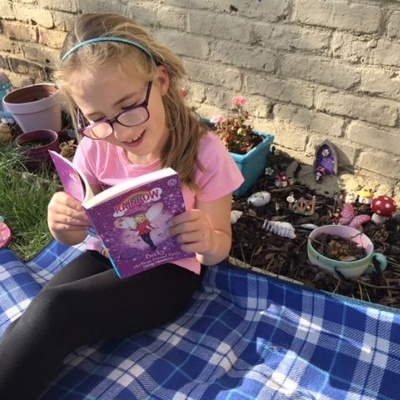 Lydia has enjoyed reading in the sunshine! She messaged me and told me about the book she has been reading:
I have read my book Becky the Best Friend Fairy by my fairy garden in my garden. I really enjoyed it and liked the characters.
Well done Lydia!