Easter Maths Challenge - Create a Maths Game - Sofia Year 4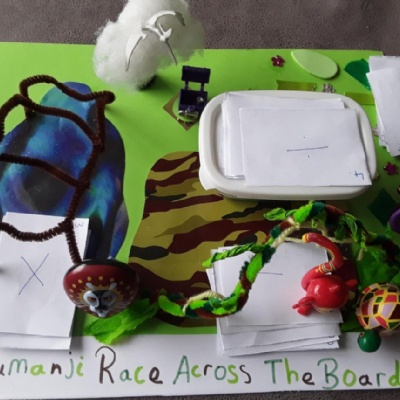 Sofia has had lots of fun making her maths game for the Easter challenge. It is Jumanji themed with a rickety bridge over the river, vines in the jungle, a flowerbed and swap of jelly with a giant lobster guarding the key to the treasure chest. There are questions based on adding, subtracting, multiplying and dividing that have to be answered correctly in order to move on.
Sofia has enjoyed playing the game at home with her mum, dad and older brother Sam. Below, there are more pictures of her game and detailed instructions.