Maths Challenge - Create a maths game - Jude Year 4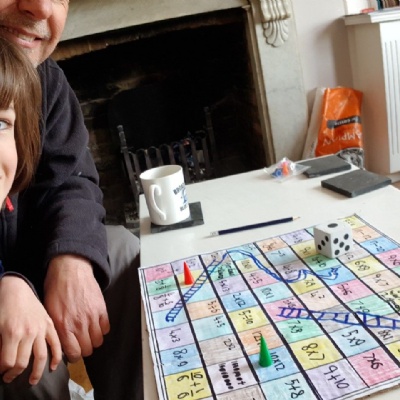 Jude made a fantastic game which he has enjoyed playing at home with his dad. It is beautifully presented and looks lots of fun! It tests adding, subtraction, division, multiplication, fractions and cubed and square numbers.
Jude played it with his dad and won! Well done Jude.