Liberty - Tallest Cake Challenge!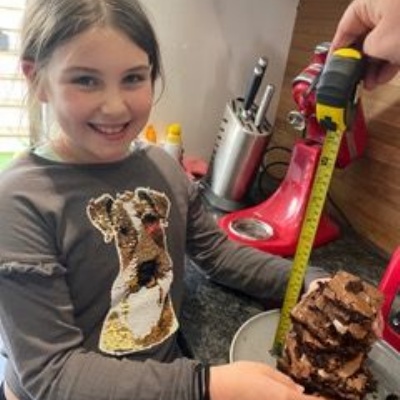 This is Liberty's tallest cake entry.
She said it was very wobbly but it was also so much fun. She did brownies instead of a cake since they couldn't find any batter!
During quarantine, Liberty has been having lots of fun and been baking more than ever before!