Reading for Pleasure - Branching Out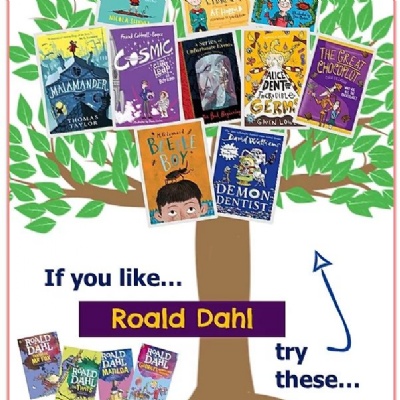 Reading and reading for pleasure are vitally important in the development of children. Quite often children will fall in love with an author and read everything written by them but what do you do when a child has read all the books by their favourite author or you want them to branch out and read something different?
Well, there's this fantastic website that helps with exactly this! https://www.booksfortopics.com/branching-out
You just find the author or books your child loves reading and it will give you lots of ideas what else they can read from similar authors! For example if your child loves reading David Walliams you just click on him and lots of different but similar books will come up like the Mr Gum books and Iguana Boy!
It is a fantastic resource and well worth a visit!