Miss Scarr recommends....Cogheart by Peter Bunzl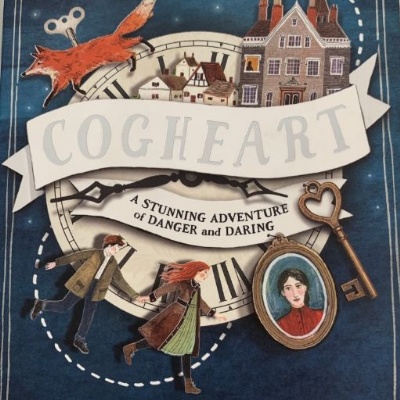 Cogheart is an amazing book!
When you read it, you are hooked from the very first page when a flying ship called the Dragonfly is harpooned and chased by a silver airship. Malkin, a talking mechanical fox, leaves his master and escapes to find Lily, his master's daughter, so he can pass onto her a message. A message which will change her life forever and put it in mortal danger.
I love this book because it is filled with fabulous visual images which are created through the fantastic use of vocabulary. The book is inspired by steampunk which is all about science fantasy and technology coming together to create steam-powered machinery! New worlds are created as you read and your imagination goes wild! This book is FUN and CREATIVE and throughout it all you can't wait to find out what happens next! It is an exciting and fast-paced adventure, full of clever details and weird mechanical creatures.
One of the best things about this book is that it's the first book of many - read The Cogheart Adventures - you wont be disappointed!
Miss Scarr