Mrs Cooke recommends... 'Uncle Shawn and Bill' by A.L.Kennedy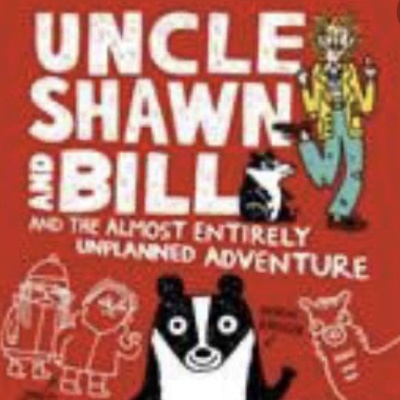 ⚠️⚠️⚠️⚠️⚠️⚠️⚠️⚠️WARNING! ⚠️⚠️⚠️⚠️⚠️⚠️⚠️⚠️
This book is VERY silly! 🤪
Bill is a young, gentle, friendly badger who is kidnapped by some awful people. Uncle Shawn comes to save the day but he is by no means your usual sort of hero and he's not even Bill's uncle!
This book is great fun. It has some disgusting things in it, some sad times in it, it even has llamas in it. Sometimes it will make you laugh out loud - even if you don't want to! 🤣
It's great to read by yourself but also great to read out loud with someone else and put on silly voices.
✏️There are also some terrific drawings, maybe you could have a go at drawing some like them yourself...especially the llamas. 😄