Miss Lewis recommends... Matilda by Roald Dahl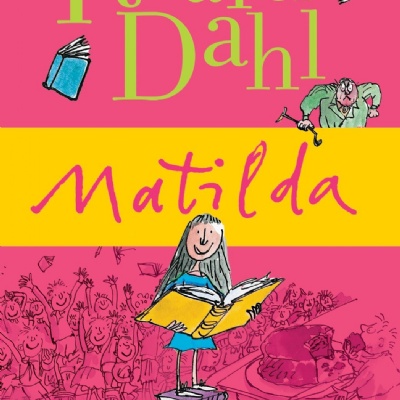 From the much-loved author, Roald Dahl, Matilda is a heart-warming story with a hint of magic.
'Matilda' is a book about a young girl, who has awful, neglectful parents and a bully for a headmistress. The only lights in her life are books and Miss Honey. Matilda is also harbouring a secret - she has magical powers. Matilda uses these powers to cause mayhem towards those who have hurt her and to help her friends, who are kind to her. This is a book full of fun and mischief, which will make you laugh out loud, as well as hide behind the sofa.
Like many of you, I was a reluctant reader when at primary school, until I found this treasure. I absolutely fell in love with it from the first few pages. I literally could not put it down and read it from cover to cover within a couple of days. I enjoyed reading about the magic and the relationship between Matilda and Miss Honey, whilst triumphing against the evil Miss Trunchball and Matilda's family. Not to mention the part with the HUGE chocolate cake! I really hope you give this book a go and fall in love with it - just like I did.
Matilda has also been adapted for screen and stage - I recommend you experience all three: book, film and show!