Mrs Edwards recommends...Harry Potter and the Philosopher's Stone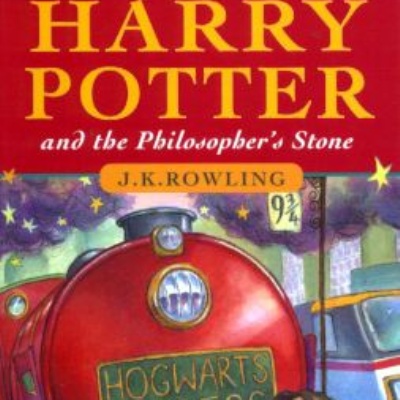 by J.K.Rowling
I first read this book when I was 11 and I fell in love with the world of Harry Potter. I think every child dreams of finding out that they have magical powers and this book is all about that. It features the story of Harry who at the age of 11 lives with his awful aunt and uncle and finds out that he is a wizard. He is whisked off to the magical world of Hogwarts on a magical steam train where he meets so many interesting characters, learns lots of magic, plays the magical sport Quidditch and battles the evil wizard who killed his parents and has been trying to kill him since he was a baby.
I remember every summer, when the next book came out, my mum would buy it for my sister and I the day before we went on holiday. Whether we were driving a long distance or were waiting in an airport, she was guaranteed no trouble from either of us as we would have our noses stuck in the book for hours.
I grew up with the books and I think that you should too. The books get darker and more complex as they go on.
I watched the first film and didn't like it so haven't seen the rest - they look too different from the picture I have in my head of the characters, the buildings and the magical creatures. Lots of people love the films and the books though - you may be one of them!