Brilliant Writing in 3Y - Miss Bunce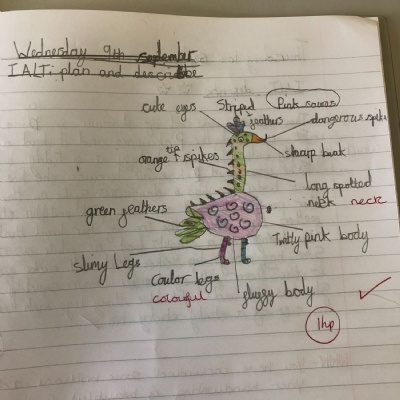 3Y have been describing their own dinosaurs.
This week 3Y have studied the story 'A Very Dangerous Dinosaur'. We have worked hard to design our own dinosaur, think of it's name and to write a description of this dinosaur including interesting adjectives.
The results were brilliant!! 3Y should be extremely proud of the work they have produced.
Sky and Emilia have been brave enough to share their fabulous work on our class blog for you all to see. I hope you enjoy reading them as much as I have. Well done to both of you.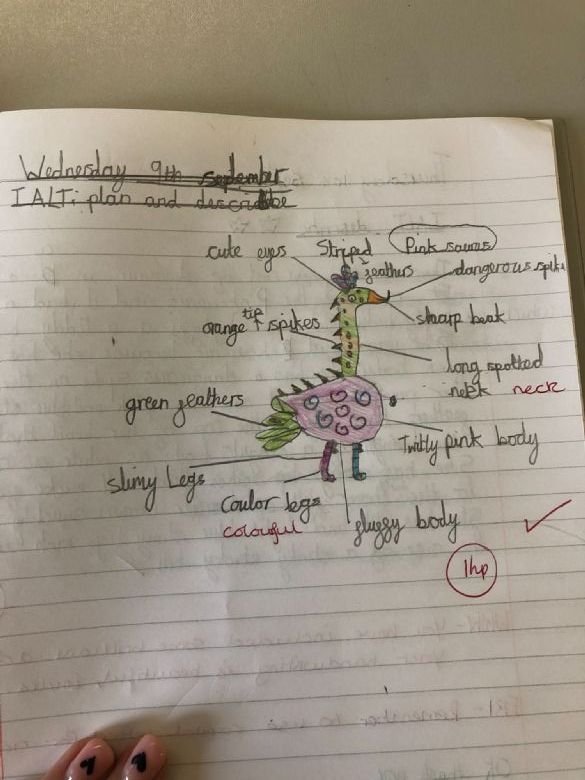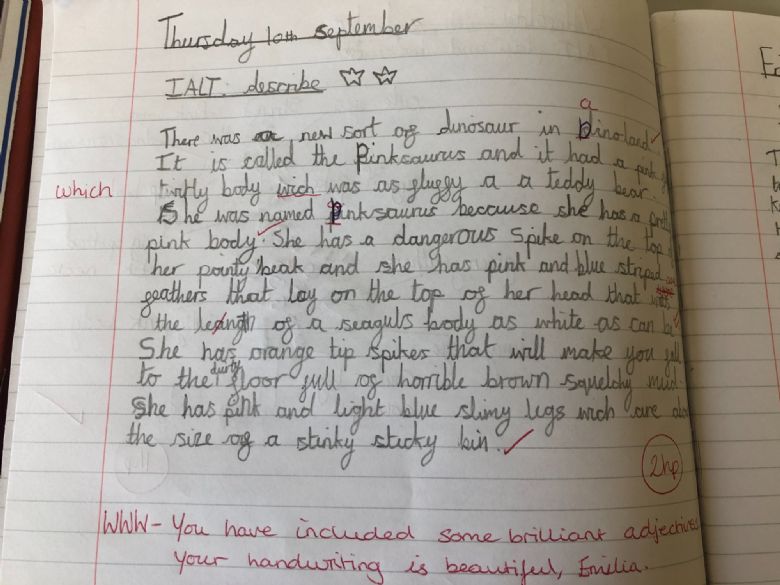 Emilia. W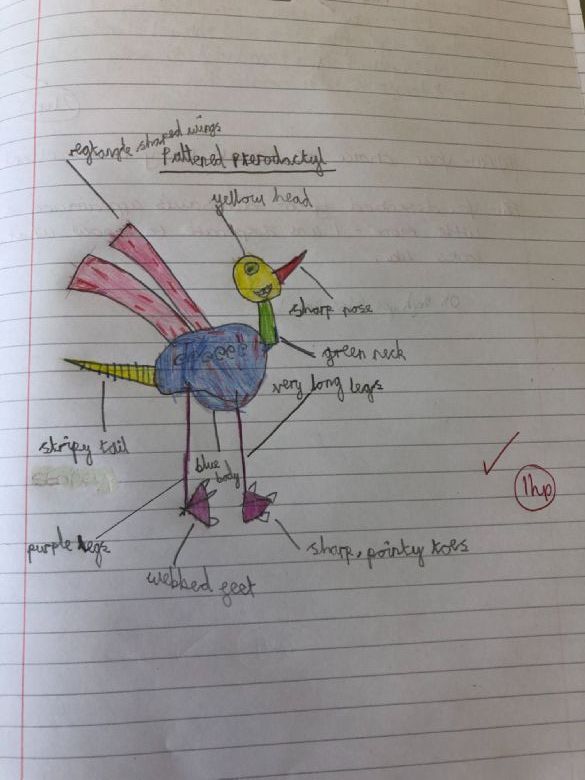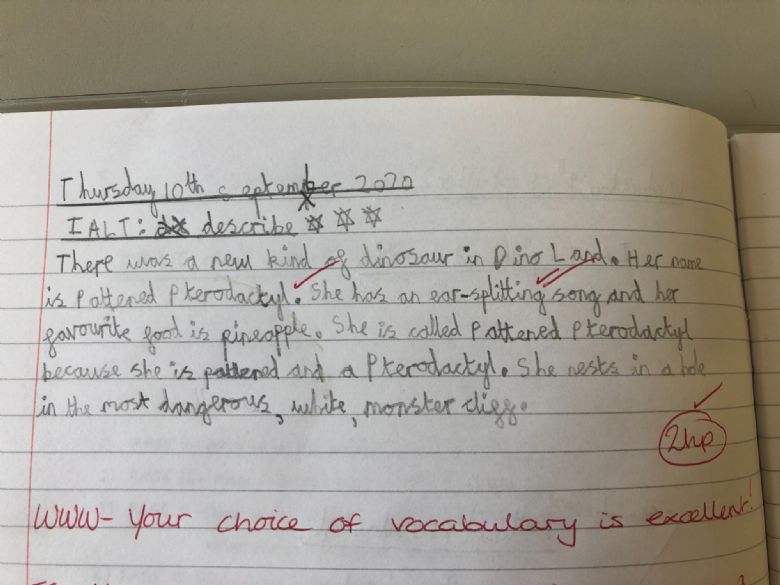 Sky.C
Miss Bunce