Pablo comes to visit 3B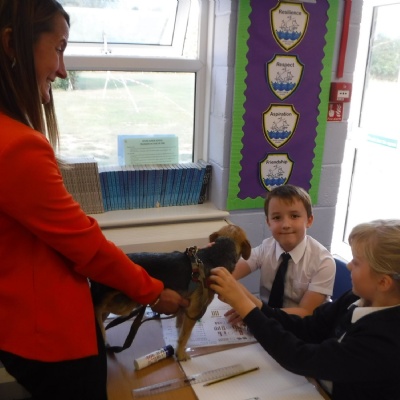 This morning was filled with excitement when we met another member of the Upton family!
Pablo, the school dog, came to pay us a visit this morning. He is a very well behaved little dog and we loved meeting him. Miss Arthur let us stroke him if we wanted to.
Pablo will be in school most Fridays and we hope he will come and visit us again next week!